JOIN OUR COMMUNITY OF LIGHT TRAVELERS
LUCIA N°03 EVENTS & WORKSHOPS
Upcoming Lucia Light Events
Available Workshops
TUNING IN TO THE FABRIC OF THE COSMOS
Sacred Geometry Drawing and Light Attunements with the Lucia N°03 light machine
3.5 HOUR SESSION
Sacred geometric patterns are the fabric of our universe. These forms are expressed throughout the natural world, as seen in rock formations, the honeycombs of beehives and structures of our brains. By actively engaging and focusing our attention on these patterns, we awaken a deep understanding of ourselves and the universe we inhabit. The Lucia N°03 is neuro­stimulator that uses light to activate a portal into our cosmic perception. Solid and flickering light at specifically programmed frequencies relax the central nervous system and encourage harmonic brainwave patterns found in deep meditation. Combining the practice of visualizing Sacred Geometry and activating the visual cortex with the Lucia light provides for an opening into an expanded state of consciousness. Join us in this hands­-on exploration and activation.
The workshop begins with an introduction to Sacred Geometry and learning how to draw the Flower of Life. Interspersed in the drawing session, small groups will receive Lucia N°03 light attunements. The workshop will close witha short discussion about how the Lucia N°03 and other visualization practices can help change our perception of the world as we know it.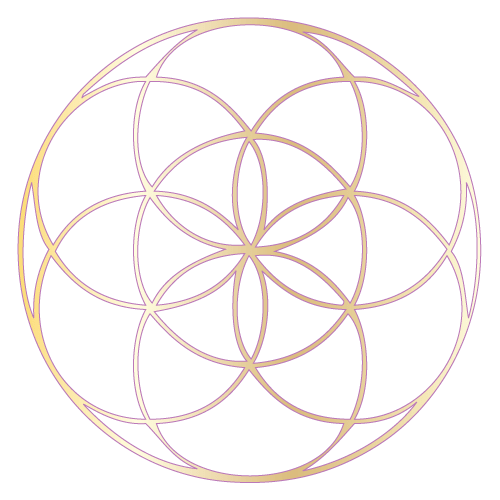 ​LIGHT ATTUNEMENTS AND AWAKENING WITH THE LUCIA N°03
Learn How the Lucia N°03 attunes, centers and relaxes the energetic system and body
1.5 HOUR SESSION
This free talk is an introduction to vibrational healing with the Lucia N°03 light machine. We will begin with background information about how and why the Lucia N°03 was developed, information about the developers Dr. Dirk Proeckl (clinical neurologist and psychiatrist) and Dr. Engelbert Winkler (clinical psychiatrist and legal consultant for children) and different ways it is currently being utilized around the world. We will also discuss the variety of different ways it attunes, centers and relaxes the energetic system and body, as well as scientific studies, reported benefits and specific anecdotes from different experiences. There will be time for questions as well.
Please reach out if you would like to schedule a talk in your area about the Lucia N°03. This is best paired with an event where people can experience the Lucia N°03 for themselves.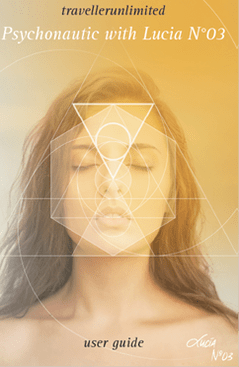 CACAO CEREMONY WITH GUIDED MEDITATION AND LUCIA LIGHT
An opportunity to dive deeper into connection to our food, our planet, ourselves and our history.
3 HOUR SESSION
Cacao is an ancient superfood harvested from the fruit pods of a tropical tree. This tree is known as Theobroma cacao, which translates to 'food of the gods.' When we drink a warm cup of ceremonial cacao, we begin to understand why it has been cultivated as a sacred medicine by the Mayan and Aztec cultures for thousands of years. Ceremonial cacao differs from the chocolate we know and love as it is cultivated and harvested in biodynamic harmony with the earth's natural cycles, and prepared through a cold fermentation process. Ceremonial cacao is one of the most nutrient dense foods on the planet, packed with antioxidants, vitamins and minerals. It contains high levels of theobromine, an alkaloid that relaxes the heart muscles and opens the blood vessels, phenylethylamine a mood elevator and anandamides that help release endorphins. The spirit of the cacao teaches us that food is our medicine and empowers us to heal ourselves through open-hearted connection and compassion. A cacao ceremony is celebration of life and an opportunity to dive deeper into connection to our food, our planet, ourselves and our history.
MINDFUL MICRODOSING WITH SACRED PLANTS
Natural, legal and safe methods of self-healing
1.5 HOUR SESSION
Have you heard of microdosing? Now there's a natural, legal and safe method. Come learn how you can expand awareness, increase energy, boost creativity and focus, release tension and stress, balance mood and regulate sleep. Whether you are new to Fabian Piokowsky's "Soul Drops" or are already working with them, come learn how to work with them more effectively for self-healing.
In this workshop, we will focus on sharing knowledge about working with sacred plants and you will have an opportunity to sample of one of the Soul Drop tinctures.
Learn more about Soul Drop tinctures here.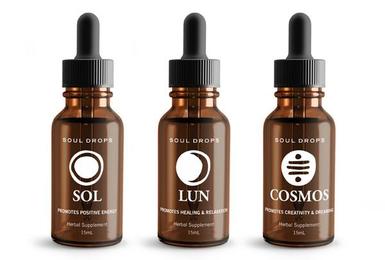 IMMUNE HEALTH IN A PANDEMIC
How your nervous system can be optimized to boost your immune health.
Lucia
Essential oils
Mushrooms
Body scanning
Oura
OPTIMIZING YOUR LIFE FOR SUCCESS USING THE LUCIA
How to integrate the Lucia into your daily life to cultivate a mental landscape that breeds success.
Lucia
Mushrooms
Mental tracking exercises
Muse Headband
LUCIA AND THE RECOVERY FROM PHYSICAL ILLNESS OR STRESS
How to Build your tool kit for your daily life to bring recovery and adaptation into your world.
Lucia
Mushrooms
Oura
Emotional regulating tools and techniques
CONTACT ALLISON PELISSIER
BOOK A WORKSHOP/EVENT
Private home visits, small group parties (potlucks can be fun!) or events at spas, meditation centers, or yoga studios are welcome. Travel is available.